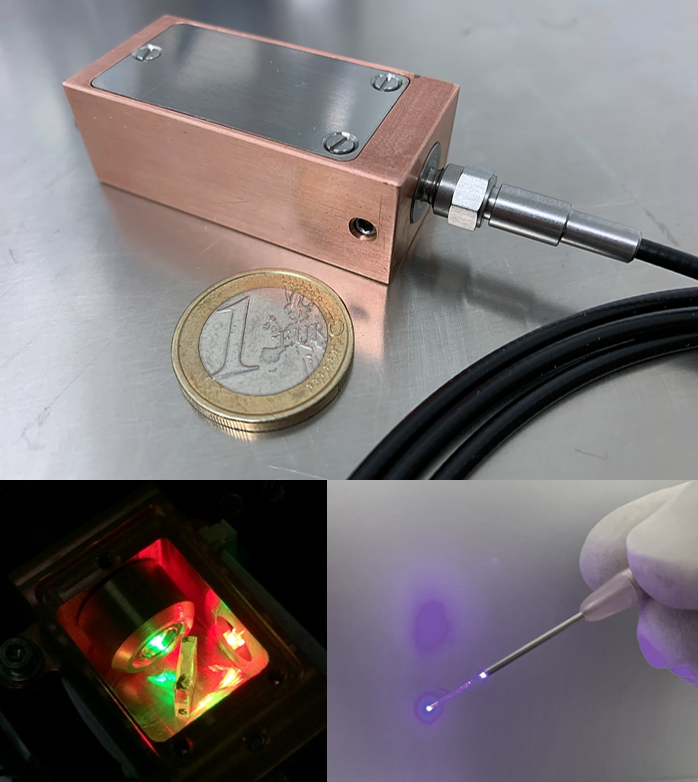 Single/Dual-Wavelength VIS/NIR laser diode fiber-coupled module
Advantages & Benefits
One module for different wavelenghts and optical powers
Medical, Physiotherapy, Dental & Veterinary applications
Extremely compact size single/dual-wavelength technology
Ease of integration
Expected lifetime > 10.000 hours
General specifications
Output powers
• up to 12W @ NIR
• up to 6W @ VIS
Optical fiber delivery
200µm NA 0,22 – SMA coonnector (as standard)
Module dimensions
60x25x19mm3
Available options
Fiber detect – NTC – Photodiode – Aiming Beam
Choose your own LDM configuration
LDM is available as single wavelength module (Primary λ) or combination of two wavelengths as described by table below: the optical power indicated refers to the maximum available diode power at that specific wavelength.
• Combination of two diodes of same wavelength is possible to double the optical power (available upon evaluation).
✔ Other wavelengths, combinations of wavelengths and fiber core diameters are available upon request.
Find out also more about the BLUE family products.